14001
Flat 8
Project Type
Microapartment Design/Build
Client
Private Client
Status
Built, 2016
Location
Tai Wai, Hong Kong
Design Team
Norman Ung
Scope of Work
Residential flat design and construction
in the New Territories of Hong Kong - appx. 266 sf
Featured in
Apple Daily ︎
Economic Times ︎
For his 266 square-foot Hong Kong microapartment, Norman created the feeling of more space - one with a small footprint offering just as much beauty and functionality as a pad multiple times its size.

Project innovation/need
The design sought to create the same comfort and space to which people are accustomed in larger more spacious homes. The apartment is more akin to the image of the bachelor pad - compact, prominently located, functional in fit out but methodic and easy to maintain. The result is a superior quality and high valued home space that integrates the very best aspects of small space interior design with a part of Hong Kong history.

Classic Scheme
In addition to revising the floor plans and opting for scaled-down, custom-built furniture to better fit the space, the other top priority was to design and create an elevated platform that would align with the existing bay window. With a fresh layout and small swaps, Norman and DEFT achieved a layered, eclectic, cool space.
Cool and Collected
Norman Ung and DEFT created an interior design scheme with plenty of personality while maximizing the space. By redoing the floor plan and looking at the apartment with a new perspective, all furnishings within the apartment have multiple uses that highlight the apartment's proportions while modernizing and opening up the living and entertainment spaces.


Creative Space
The palette and detailing are restrained, and were chosen with respect to materiality. In this case an Ash Wood finish throughout, with subtle nuances differentiate each space and its use. By making use of the bay window as a key point of reference, a raised platform was installed defining the bedroom area complete with storage space beneath plus a hydraulically operated dining table that rises out of the elevated floor revealing a cleverly concealed dining area for two.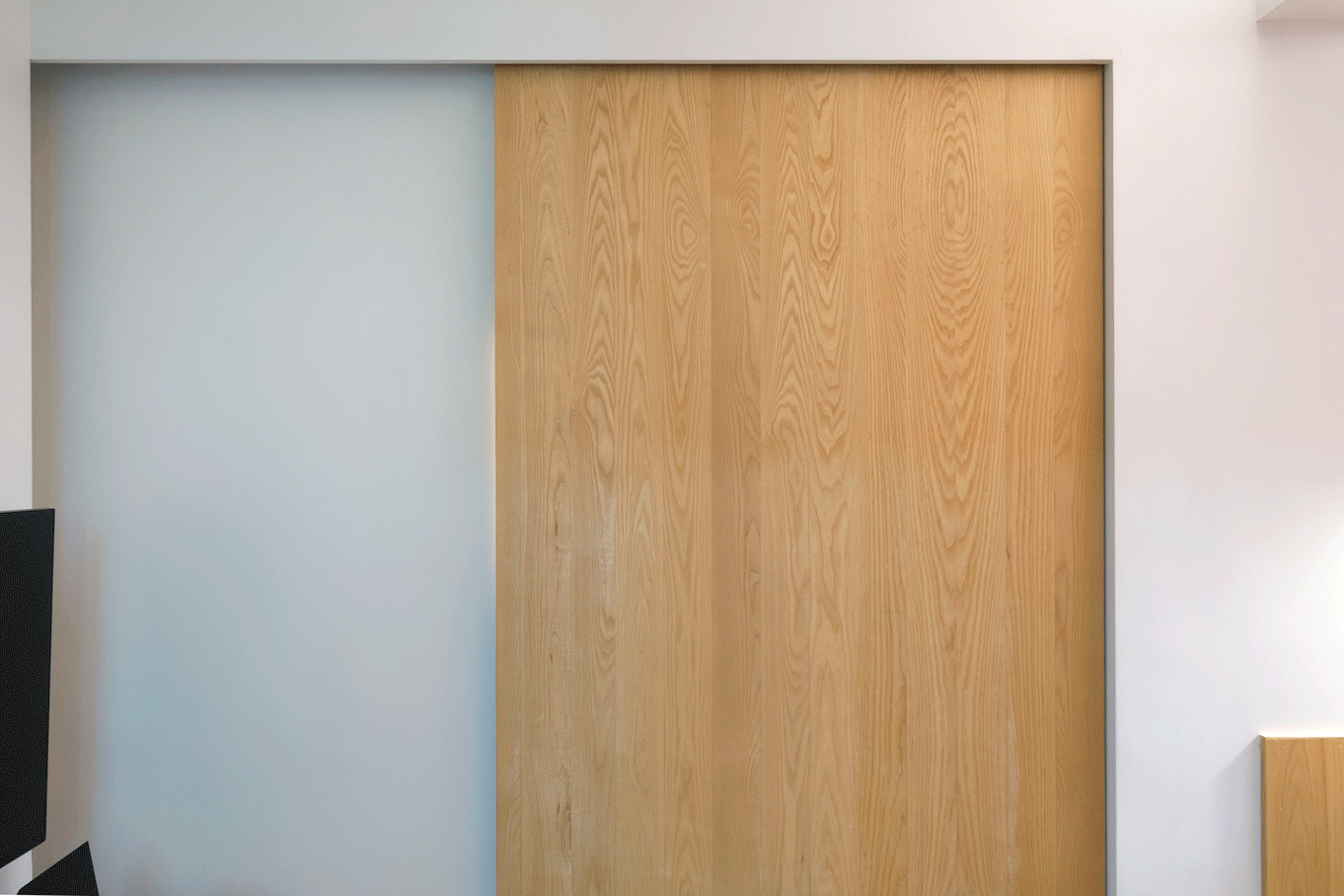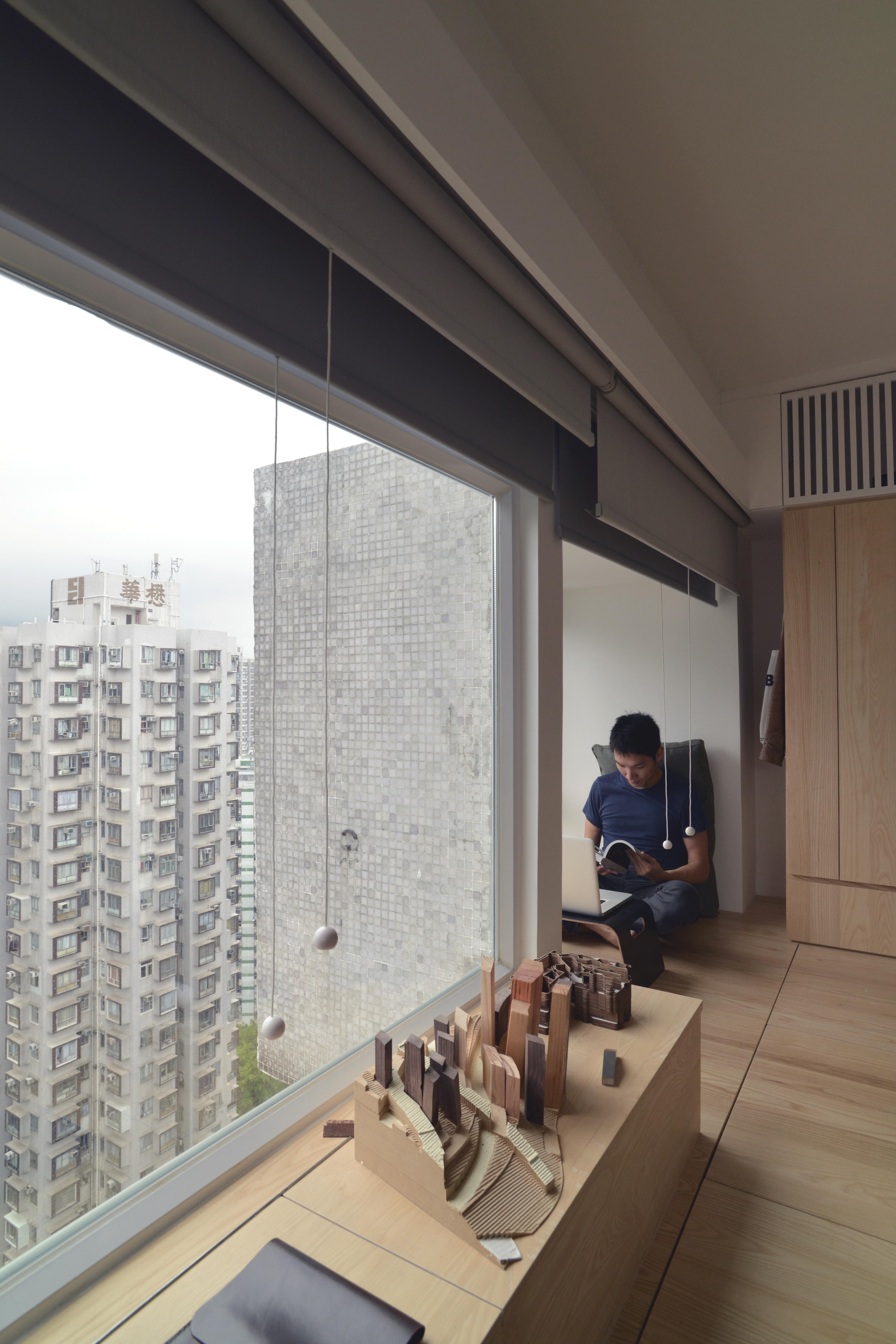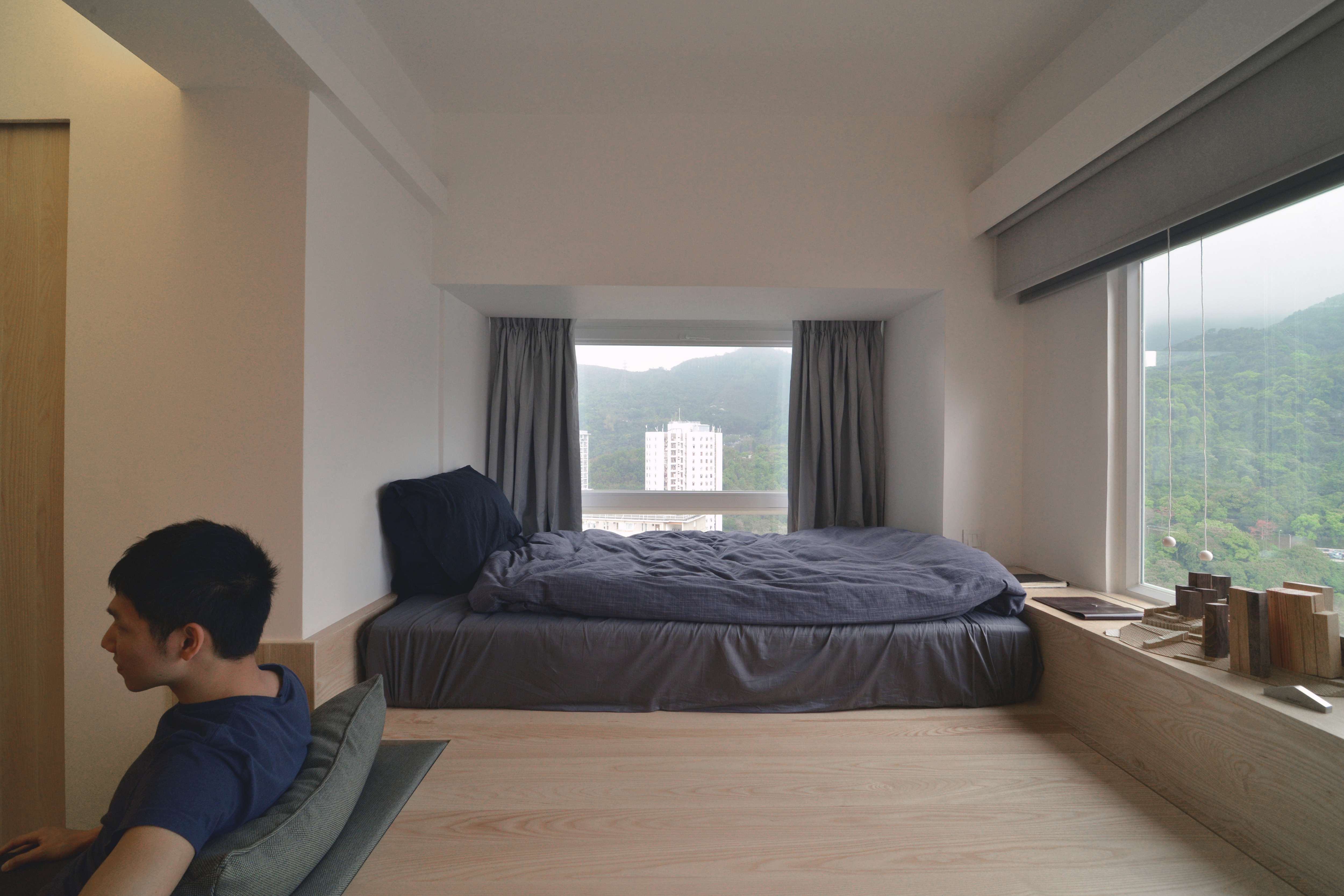 Makeover Magic
With Flat 8 the feel is raw minimal, highlighted with ash wood finishes and the freshness of well-positioned minimal furniture coupled with carefully designed and executed functional additions. By carefully repeating the flow of colour and finishes, Norman created a sense of calm. Even though this home is only 266 square feet, it lives large.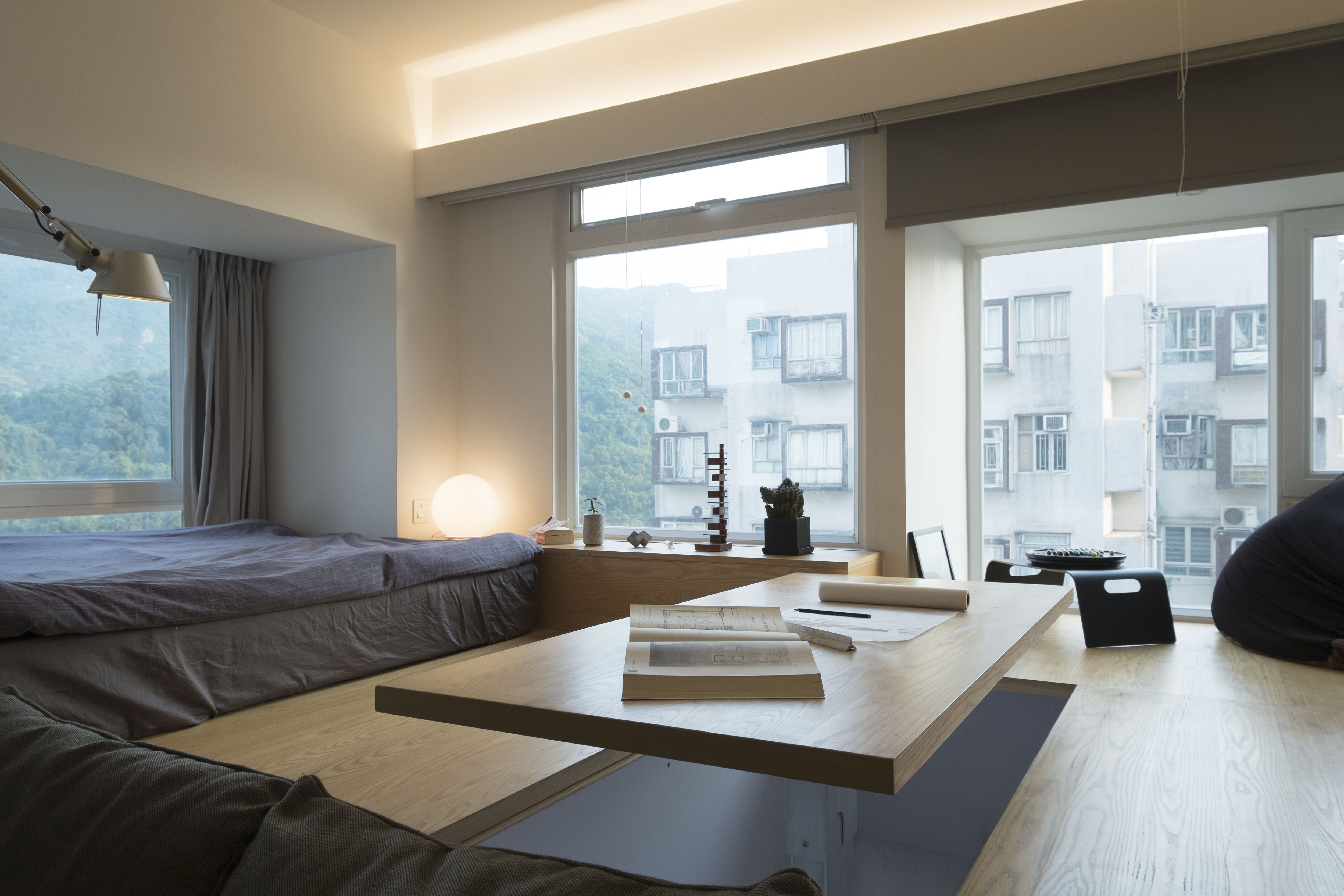 The Home Stretch
Big ideas come in small packages and while to some, the thought of dwelling in a 266-square-foot apartment sounds cramped and difficult, Flat 8 is surprisingly easier to maintain - one that is more beneficial, more rewarding and a more pleasant dwelling.

Flat 8 is a constantly evolving space - with very few compromises.
---

deft (dĕft)
1. (adj.) nimble; skillful; clever; showing art or skill in performing or doing
2. (n.) a Hong Kong-based interdisciplinary design studio.

Work with Us
info@deft.hk︎
+852 2385 2228
Hong Kong
1
st
Floor, Arran Tower, 7 Arran Street
Kowloon, Hong Kong
Manila
Room 30-103
WeWork RCBC Plaza
Makati, Manila, Philippines
---


© 2021 Design Eight Five Two Limited